Learn AutoCAD-SOLIDWORKS Course in India With Certificate & Placement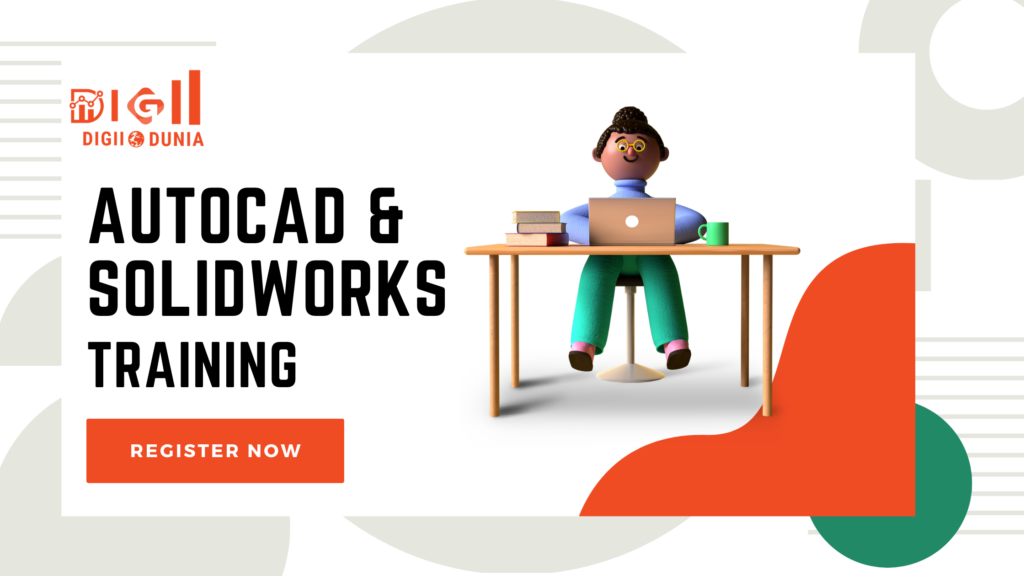 Learn AutoCAD-SOLIDWORKS, In India It is one of the top in-demand skills that help you build a great career. If you want to become a DESIGN ENGINEER, then DigiiDunia online Software Quality Testing certification course is for you.
This is not a pre-recorded course, but comes with regular live classes on Google Meet. You can now learn AutoCAD & SOLIDWORKS and upskill yourself from anywhere in India. Moreover, you can take two days of FREE demo classes of our AutoCAD & SOLIDWORKS online course before enrolling
Looking for the finest Trainers & Professionals offering a DESIGN training course in India? DigiiDunia is your answer. We provide comprehensive training classes on AutoCAD & SOLIDWORKS using live projects, taught by experienced trainers & Professionals in India. Our advanced training program equips IT & Manufacturing  professionals with the skills to handle large data sets effectively.
At DigiiDunia, our training is meticulously designed with the assistance of expert counselors to provide the best knowledge possible. We are proud to be listed among the top  training provider in India, known for offering job-oriented coaching to students. Our state-of-the-art lab, IT infrastructure, and skilled trainers are fully equipped to train students in diverse areas. As a leading software training  in India, DigiiDunia offers a wide range of application training courses, including AutoCAD & SOLIDWORKS training, to aspiring individuals looking to excel in the modern architecture and manufacturing industry.
DigiiDunia has specifically designed the course content for  training, catering to both candidates and industry professionals, to enhance their job prospects in major multinational companies upon completion of the training. With its cutting-edge infrastructure and workshop facilities, DigiiDunia stands as the premier s training  in India. Our trainers, who are subject matter experts and corporate professionals, provide in-depth study of the AutoCAD & SOLIDWORKS course in India.
Moreover, DigiiDunia provides placement opportunities as an added advantage to every student and professional who completes the classroom training. Our primary objective is to foster professionalism among individuals who are highly career-oriented in the IT industry through educational endeavors.
DigiiDunia aims to enhance essential skills through well-defined training programs, accompanied by a rigorous recruitment process.
Register in AutoCAD & SOLIDWORKS Training
AutoCAD & SOLIDWORKS Syllabus
* Upcoming Batch Start From 6th November.
(Mon – Fri) 2 Months
(Sun – Sat) 2 Months
8:00 AM to 9:00 AM
6:00 PM to 7:00 PM
7:00 PM to 8:00 PM
8:00 PM to 9:00 PM