Welcome to  DigiiDunia !!
We are Digital marketing and HR Solution Services Provider company. Digiidunia is a Noida based startup Founded in 2020. We are a team of experienced professionals dedicated to helping businesses like yours grow and succeed online. We are a full-service digital marketing and HR solutions provider, dedicated to helping businesses of all sizes achieve their goals through tailored and innovative solutions.
Our expertise in digital marketing spans across multiple areas including Search Engine Optimization (SEO), Pay-per-click advertising (PPC), Social Media Marketing, Email Marketing, Content Marketing, and more. We stay up-to-date with the latest trends and best practices in the industry to ensure our clients are always ahead of the game.
At our organization, we believe that every business deserves a unique digital marketing strategy tailored to their specific needs and goals. That's why we take the time to understand your business, target audience, and objectives before creating a custom plan that will drive results.
We are passionate about delivering exceptional services and results to our clients. We are committed to transparency, communication, and collaboration throughout the entire process. Let us help you achieve your digital marketing goals and take your business to the next level.
Contact us today to learn more.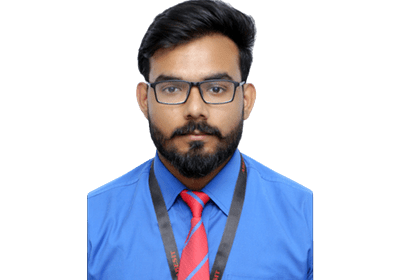 Founder  ( Sr. Web Developer & Digital Marketing Strategist )
I am passionate about helping businesses grow and succeed, and I understand the importance of effective marketing and efficient HR management in achieving these goals.
Our company is dedicated to providing top-notch digital marketing and HR solutions to businesses of all sizes. We have a team of experts who are highly skilled and experienced in their respective fields, and we work closely with our clients to develop customized strategies that meet their unique needs and goals.
Talent Acquisition / Management & HR Operations
MBA Hons. With Distinction.(Major field of study – Human Resource)
Written a Research paper which got published in National Journal.
Certification in HRM from IIT Kharagpur
Expertise in Talent Acquisition / Talent Management / HR Operations
Well versed in corporate-culture
At our company, we believe that our employees are our greatest asset, and we are committed to creating a work environment that fosters collaboration, innovation, and growth. We understand the importance of attracting and retaining top talent.
Our team of HR professionals is dedicated to providing exceptional service and support to our employees and managers. We work closely with our business partners to understand their needs and develop solutions that align with their goals and objectives.
Design Engineer (EV's R&D Department) – Lithium Ion (LFP/NMC/LTO) / E-Rickshaw /E-Bikes/BMS/Charging/Power Saver Batteries/Connections
Quality Analyst  / Manual Testing 
I have a good experience about the different different Testing like Mobile Testing, Cross Browser Testing, App testing, Manual Testing,  LT browser Testing, Enumerator, Simulator, IOS, Android, Real Time Testing, Smoke Testing, website Testing to find out the bug easily.